++++ UPDATED POST ++++
Ex-Prime Minister Baroness Margaret Thatcher dies
'Ceremonial Funeral' held
Following the death of the former Prime Minister Baroness Thatcher, Mr Shailesh Vara MP for North West Cambridgeshire released a short personal statement:
"Margaret Thatcher was a colossus on the world stage. She became Prime Minister at a time when Britain's international standing was at a low ebb and by sheer force of personality she dragged Britain up from its knees and made it a world power again.
" She took on the might of the Unions, rescued the country's economy and always put Britain first in all her dealings. On a personal note, it was a privilege to have known her and I will never forget the day when she campaigned for me in Northampton, in the 2001 General Election.
"The world's media were in attendance on that day and she brought the town to a standstill. She had not lost her charm. Not a bit of it. Margaret Thatcher has left a very firm imprint in the history books. She was a truly remarkable woman."
PLEASE CLICK ON READ MORE ICON BELOW
Julian Bray recalls:
I met Margaret Thatcher, many times during her 1983 General Election tour, her Party had chartered British Island Airways to fly her around the UK, on a whistle stop tour in a 120 seater BA1-11 holiday jet. As a consultant to the Board of BIA and Alitalia I held top level airside clearances for both Gatwick and Heathrow.
Sworn to secrecy, although we had sight of the advance schedule for a few days, she arrived at Gatwick wearing -- glasses. The first and last time, I had actually seen her wearing spectacles, and there is a picture to prove it.
Press & media would be at the back end of the single aisle plane, and Mrs Thatcher as she was then known, would call forward the media teams or individuals one at a time, giving them a strict three minutes, then she dive into a mountain of campaign papers. Dennis would be by her side throughout. A full on board bar service, but not for Mrs T, well just a whisky from time to time.
The Thatchers lived in Flood Street, Fulham, which was a few streets away from where I lived in SW10. She would often be seen in the local shops, chatting to locals, spending time with shopkeepers possibly recalling her early years as the daughter of a greengrocer. The Iron Lady clearly had a softer side in her private life, and liked to do her own shopping.
Many say the shopkeepers of Chelsea and Fulham provided her with the inside knowledge her Tory grandees lacked and at the time were far removed from, and throughout her tenure, they covertly then actively campaigned against her.
---------oOo---------
Former Prime Minister Baroness Thatcher,
87, died in London, following a stroke, at 11am, Monday, April 8th 2013 whilst staying at the Ritz Hotel, recovering from an operation, and as a long term guest of the Ritz Hotel owners, the Barclay Brothers (who also own the Daily Telegraph), an early statement read: "It is with great sadness that Mark and Carol Thatcher announced that their mother Baroness Thatcher died peacefully, following a stroke this morning."
Baroness Thatcher was Conservative prime minister from 1979 to 1990.
She was the first woman to hold the post. Baroness Thatcher, born Margaret Roberts, In 1959, she became the Conservative MP for Finchley, North London, retiring from the Commons in 1992. >>>
Having been education secretary, she successfully challenged former prime minister Edward Heath for her party's leadership in 1975.
She won general elections in 1979, 1983 and 1987. Whitehall has confirmed a 'Ceremonial Funeral' will be held, but respecting her wishes "no lying in state." The union flag is being flown at half mast at 10 Downing Street and Buckingham Palace.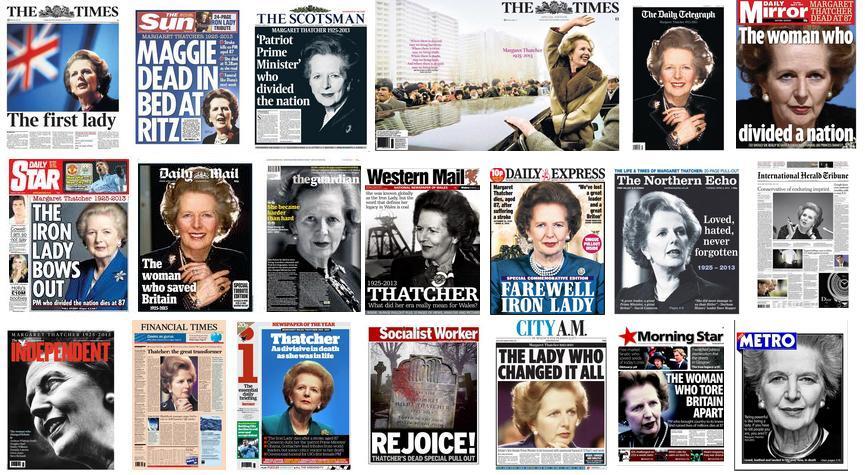 https://pbs.twimg.com/media/BHXHdGaCMAAeZ2S.jpg:large
Courtesy Nick Sutton
POLICE 101, Emergency 999, Crimestoppers 0800 555 111, PBOROtrib NEWSDESK 01733 345581, E&OE FEED
http://feeds.feedburner.com/ParkFarmNeighbourhoodNewsTel01733345581PeterboroughcambridgeshireUk