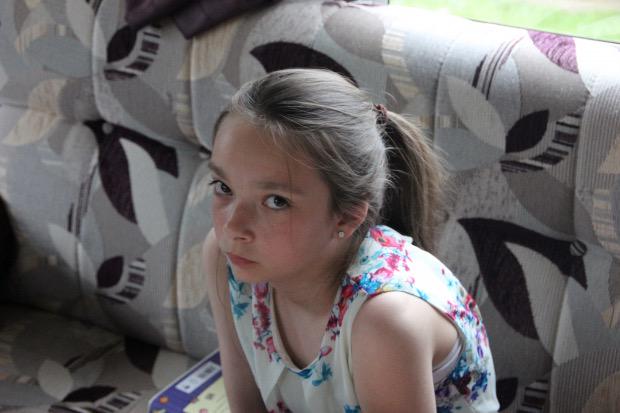 Body found in search for missing Amber Peat
June 2, 2015
Police searching for missing 13-year-old Amber Peat have this evening found a body.
Amber's family has been informed and police ask that the media respect their privacy at this difficult time.
Officers are at the scene in Mansfield and enquiries are on-going. No formal identification has yet taken place.
Police issued a thank you for all their assistance, particularly the Mansfield community, in the search to find Amber.
Further information will be provided as soon as possible.
MISSING 13-year-old CHILD AMBER PEAT FROM MANSFIELD, NOTTINGHAM
TELEPHONE NOTTINGHAMSHIRE POLICE on 101, quote incident 56 of 31st May, or

CRIMESTOPPERS

anonymously on

0800 555 111
Amber had argument with mum over chores. 'I heard the door slam and she was gone', says mum Kelly Peat
Police officers searching for missing 13-year-old Amber Peat from Mansfield, are renewing their appeal and produced a new recently taken image in attempts to find her.
Amber went missing from her home in Bosworth Street in Mansfield at around 5.30pm on Saturday (30th May, 2015).
Police are searching the local area and believe there is every chance she is still in the Mansfield area.
Amber Peat,13, is described as:
White, with long dark brown hair.
Amber is around 4 ft tall, and a petite build.
Brown eyes, and a tiny scar above her lip.
She was last seen wearing:
Black Puma zip-up top,
Purple trainers,
and
Blue Jeans.
Missing Persons Officer Kirsty Gittings said: "If you know where Amber is or have any information please call NOTTINGHAM POLICE on 101, quoting incident 56 of 31st May.
"Amber, if you are reading this appeal please get in touch with us or your parents. They are very worried about you."
If you have any information on Amber's whereabouts please call

Nottinghamshire Police on 101

or Crimestoppers anonymously on

0800 555 111
E&OE google.com/+JulianBray Tel:+44 (0) 1733 345581 (Option: Reportophone enhanced) ISDN COOBE LINK: +44 (0) 1733 345020 [G722 & ATX Codecs] IPHONE 0743 303 145 http://feeds.feedburner.com/BraysDuckhouseBlog
.