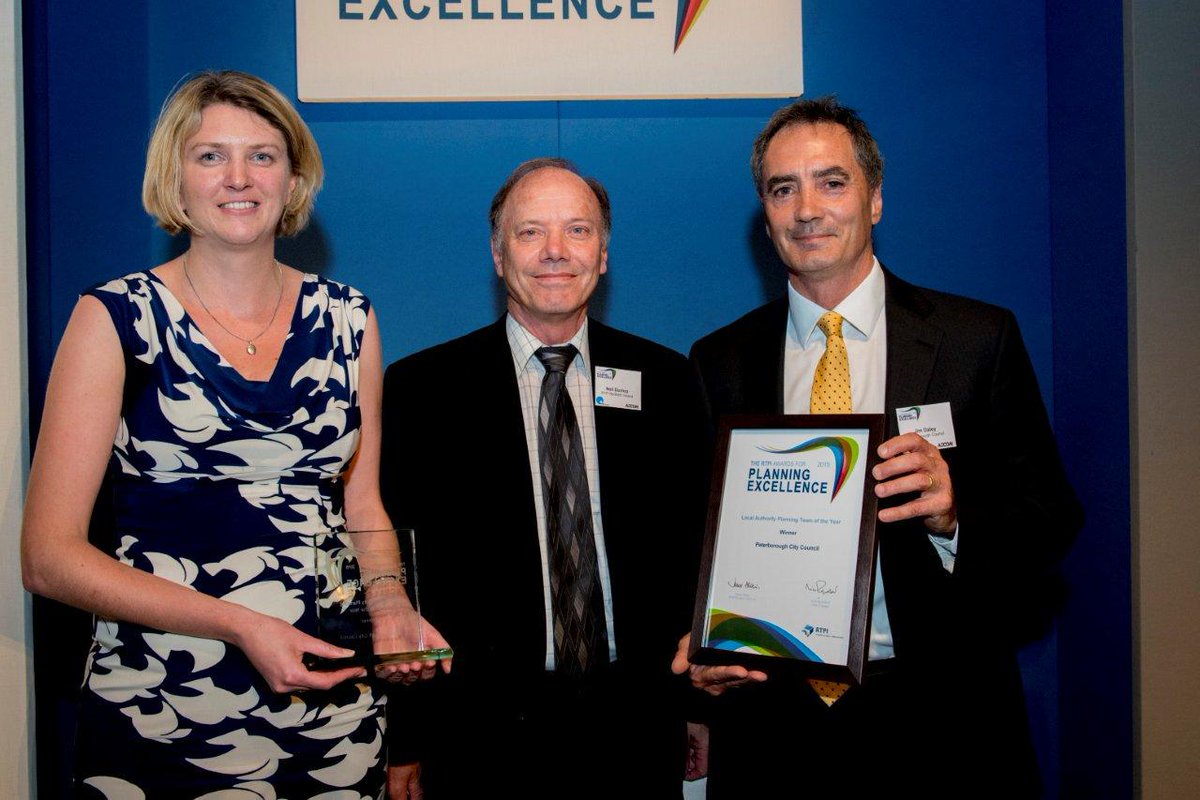 If you are wondering why our council services are going to pot, it could be that PCC departments are officially moonlighting for several other local authorities. Take the PCCSGSS err the Sustainable Growth Strategy Service, ( no we didn't know we had one of these, either) they paid good money- err your public money - to enter a competition organised by The Royal Town Planning Institute - billed as the UKs leading planning body for spatial, sustainable and inclusive planning and is the largest in Europe with over 23,000 members. And guess what our PCCSGSS have won a prize. In fact most who entered seem to win something..
Our Council officers with possibly a reducing workload, are busily entering all sorts of competitions. It is a day out of the office and up to a posh slap uop all expenses paid do in London and it makes the time back in the office pass quicker
...
If it wasn't for the fact that the slash and burn budget is already kicking in, it might have something to commend it but from where we are sitting the debt could be reduced by at least four salaries conservatively saving say £240,000 plus the overhead so say £280k a year? Still it'll look good on their individual CV's when they scour the public sector jobs in The Guardian.
This is what they wrote in support of their entry and from the picture below seem to be really good at colouring in.... shame about Borges Boulevard though, the knee high road signs seem to have been screwed on at an odd angle....
Over the last two years Peterborough City Councils Sustainable Growth Strategy Service has delivered a number of innovative and ground-breaking projects, producing solutions to a range of issues. These successes have been achieved despite the financial challenges faced by the Council and is resulting in an increasing number of clients requiring assistance from the team.
Colouring in....
These projects have not been limited to the Peterborough City Council area, but include work undertaken in seven other local authority areas, where they deliver Local Plans, neighbourhood planning support and a range of other projects.
The Peterborough City Council team is proactively tackling the challenges facing planners in the public sector, testing boundaries and striving for excellence for the people of Peterborough. But more than this, they are delivering on a number of fronts, helping other councils to fulfil their roles to the benefit of communities across an area that spans over 1,500 square miles and a population of nearly one million.

Image: 9 Community event, credit Peterborough City Council.
E&OE google.com/+JulianBray Tel:+44 (0) 1733 345581 ISDN COOBE LINK: +44 (0) 1733 345020 IPHONE 0743 303 145 http://feeds.feedburner.com/BraysDuckhouseBlog
.