EMAILS between top Tories chiefs about Conservative Future were kept secret during the run-up to May's General Election,
Reports allege that former Tory Chief Paul Abbott ordered former RoadTrip Director Mark Clarke to avoid any
"paper trail"
on CF and
"keep all emails relating to CF on Gmail if we can"
.
The Conservative party is reeling from sex, drug and blackmail revelations, and a suicide of 21-year old activist Elliott Johnson after bullying claims. Other suicides by young Tory activists are now being re-examined as well as allegations of sexual coercion.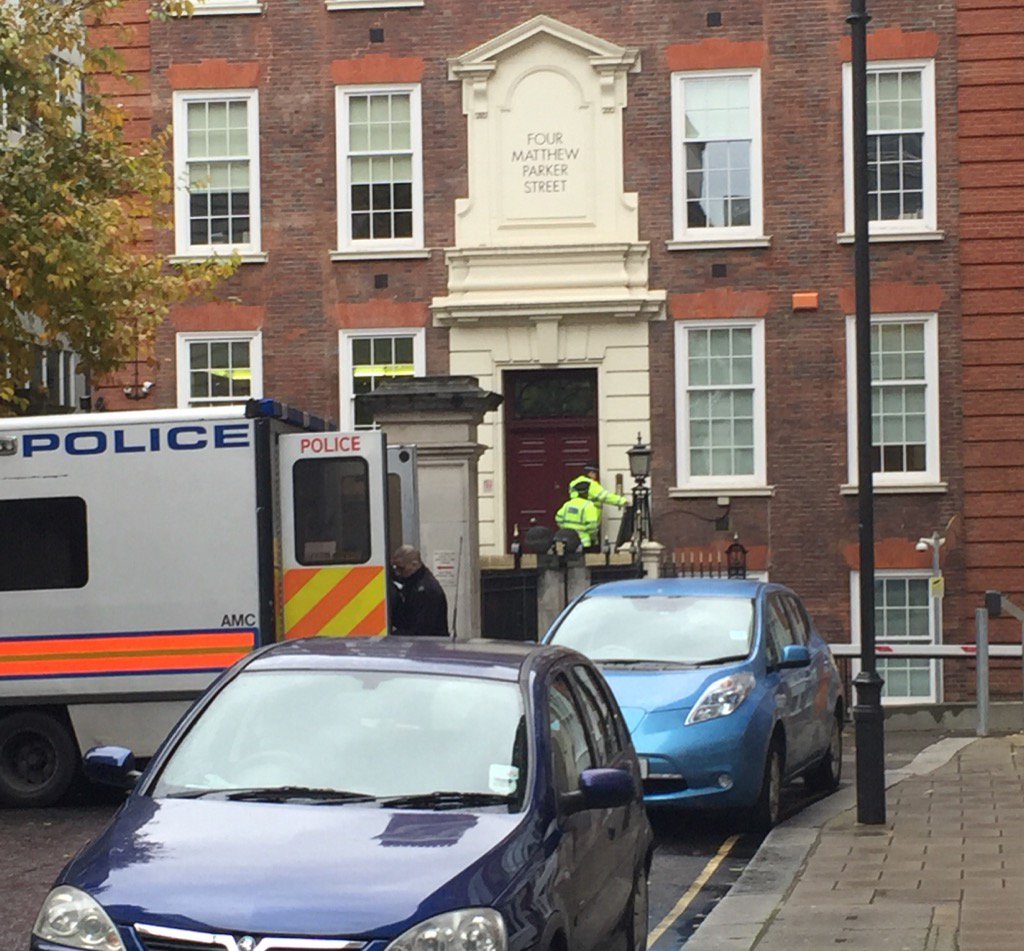 Police rock up to Conservatives London HQ in a huge liveried van, looks as if the investigation is already underway and they want everyone to know ....
It's thought any secret emails on Conservative Future may be vital to the inquiry into the suicide.
In addition Law firm Clifford Chance will be invited to look at the extent of bullying claims at local and regional levels. Anyone with evidence for consideration (such as copy emails, audio recordings, iPhone and video recordings) can use the Peterborough Tribune as a confidential conduit. The inquiry will also look at the conduct of former conservative party members, even if they have left the Party or failed to keep their seats in council. The local MP might have to answer a few questions but don't bank on getting a clear answer as this recent Channel 4 car crash shows:
E&OE google.com/+JulianBray Tel:+44 (0) 1733 345581 IPHONE 0743 303 145
.