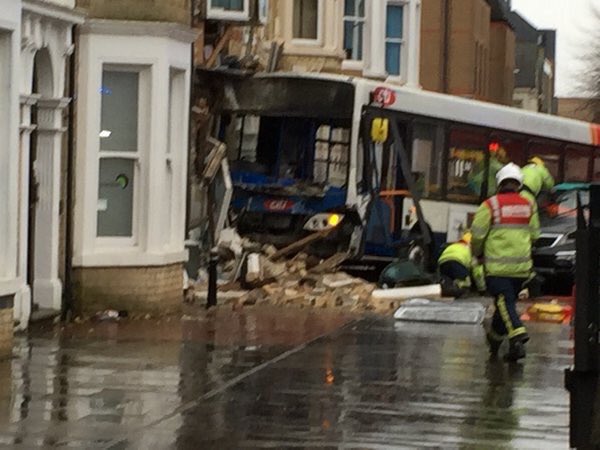 Cambridgeshire Fire & Rescue
currently "extricating casualties"
from car after a bus collided with it
and a building [top end of] Broadway
#
Peterborough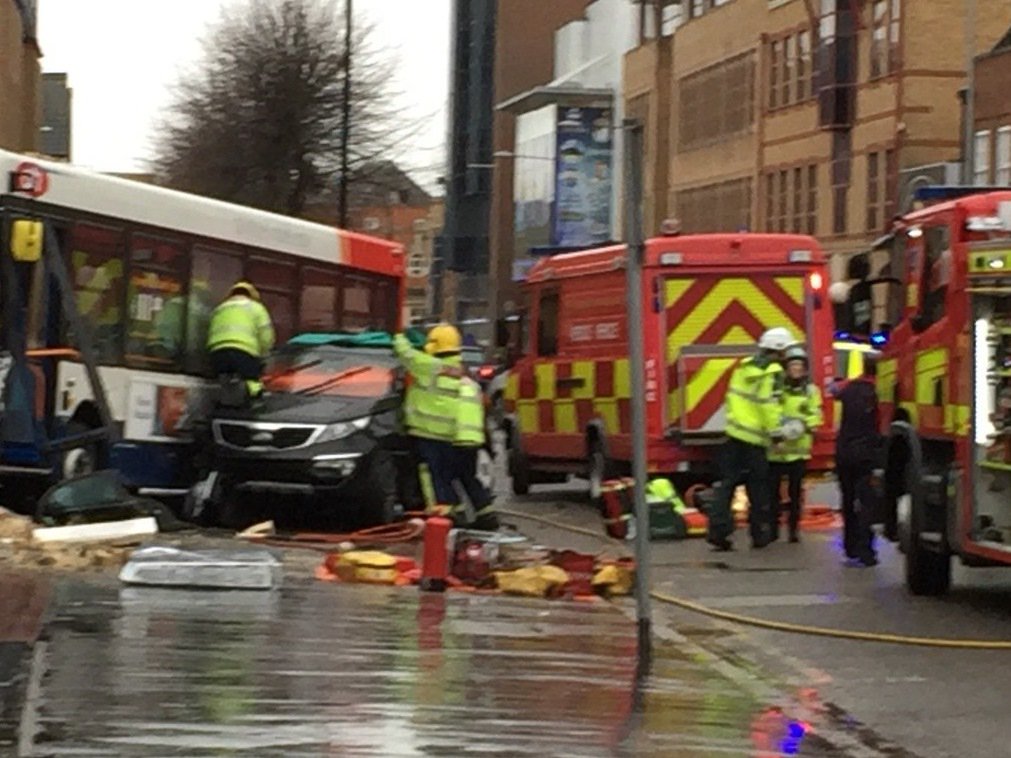 Reports say two persons successfully extracted by Cambs Fire & Rescue Service, from the car believed to be a minicab. Fourteen injured, most classed 'walking' injured, and released after treatment.'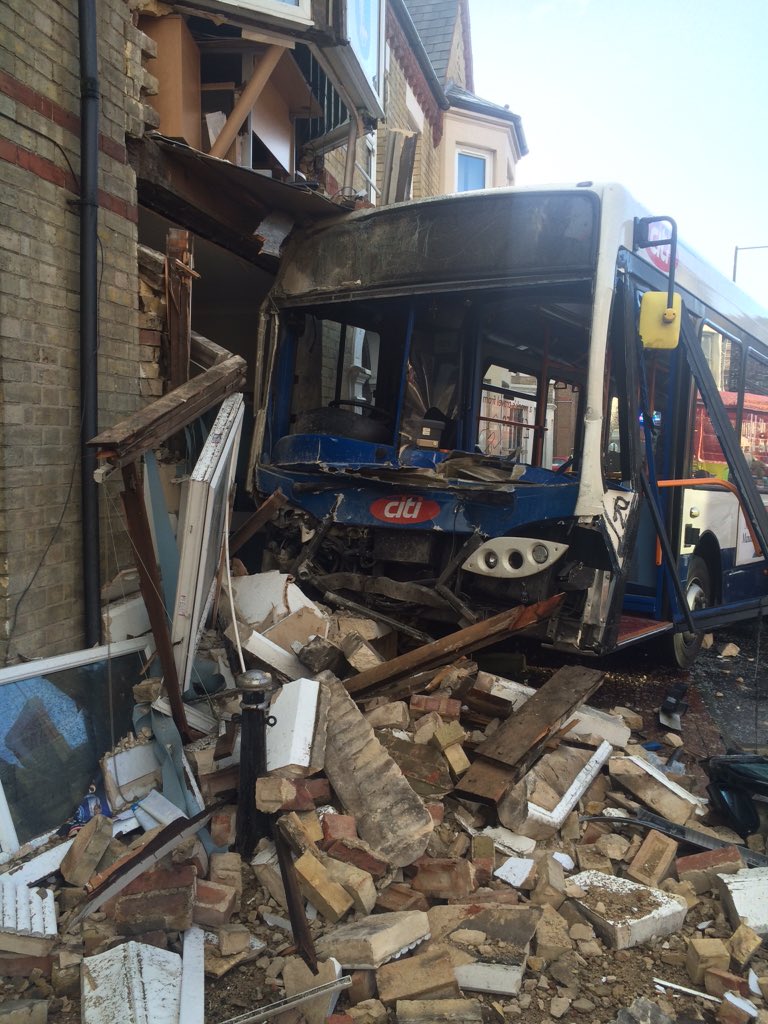 Collision happened during period of high gusty winds and heavy rain. Air ambulance attended. Roads currently are very greasy, full investigation already underway as area taped off and traffic in Broadway, Peterborough, Cambridgeshire diverted.
The location of the collision is at the top end of Peterborough Broadway near the junction with the Job Centre and the Conservative Club. Front of bus embedded in row of houses, currently used as offices.
E&OE google.com/+JulianBray Tel:+44 (0) 1733 345581 IPHONE 0743 303 145
.